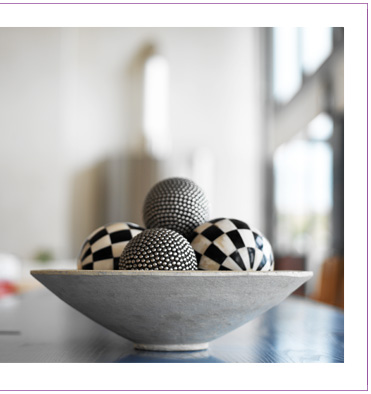 About Creative Staging
With well over a decade of success in Staging homes for sale, Ms. Pelly (MHS/D, ACC) and her highly-skilled team have been instrumental in facilitating the successful sale of thousands of homes in the area. Feel free to contact us any time at 267.241.4104 or via email at jfpelly@creative-staging.com.
The Creative Staging Team
Julie Pelly, President/Owner, MHS/D, ACC
Julie has a unique talent to quickly determine exactly what is needed for a house to show its absolute best and present a perfect "move-in-ready" look.  Her sharp eye-for-detail, along with her unwavering determination to facilitate a quick, profitable sale for every client, ensure Creative Staging's continued success.  Julie's Creative Staging expertise has been featured on Fox 29's "Good Day Philadelphia," NBC10, WWDB's "Real Estate Today" as well as in The Philadelphia Inquirer, The Bucks County Courier Times and The Daily Intelligencer.
Robin Goering, Senior Staging Project Director, MHS/D, ACC
Enthusiastic and creative, Robin has an extensive combination of experience and education in the Staging industry. Her insightful vision and incredible design sense bring a polished, professional element to every project. Robin goes to great lengths to provide dedicated service, in-depth planning and thorough follow-through to each and every client.
Megan Kauwell, Staging Project Director, MHS/D, ACC
Megan's keen problem-solving abilities and flair for style, bring a productive and creative force to every Staging project. Her limitless energy and tenacious approach to any challenge at hand have been essential to many successful Creative Staging projects.
Susan Braun, Senior Stager, MHS/D, ACC
Susan is a tireless Staging professional who caters to her client's needs, making her a valued member of the team. With an exceptional sense of design, she approaches each Staging project with great determination, enthusiasm, and positivity, ensuring an ideal outcome every time.
Jack Edwards, Director of Operations
Jack is a hands-on professional with a take-charge ability; there is nothing he can't do. His organizational skills, attention to detail  and "can-do" attitude enable the Creative Staging team to work together efficiently and effectively.
Ron Thibault, Professional Mover, RT Delivery
Ron and his tireless crew, including Scott, Jeff, Tal and Joe are the EXCLUSIVE movers of Creative Staging and have been since 2002. Whether it's repositioning a homeowner's precious furniture, packing up treasured belongings or moving our Creative Staging rental inventory into a property for sale, Ron's team is committed to carefully and professionally getting the job done. They are an integral part of the Creative Staging team.